Petrol employee Blaženka Pospiš Perpar nominated for Female Engineer of the Year award
Ljubljana's Cankar Centre hosted the first Slovenian Female Engineer of the Year award ceremony on 9 January 2019. This award does not put individual engineering achievements in the spotlight, but instead recognises the potential of the ten nominees to be role models and an inspiration for younger generations of girls. Petrol employee Blaženka Pospiš Perpar was among the nominees. She is the technical and sales director for energy solutions in Petrol's Department of Energy Solutions in the Public and Commercial Sectors, and she holds a bachelor of science in mechanical engineering and a master's in economics.
The honorary title of 2018 Female Engineer of the Year was awarded to Dora Domajnko, who holds a master's in electrical engineering and is a development engineer at RLS Merilna Tehnika. The award was conferred upon her by Minister of Labour, Family, Social Affairs and Equal Opportunities Ksenija Klampfer and Minister of Education, Science and Sport Jernej Pikalo.
Mission and purpose of the Female Engineer of the Year award
The mission of the award is the broadest and most effective social promotion of female engineers, one of whom is named Female Engineer of the Year. Barely over a quarter of students studying STEM (science, technology, engineering and mathematics) in Europe are women, and a third in Slovenia are women. Important reasons why women do not choose engineering occupations include a lack of role models and an inadequate explanation of female engineers' role and contribution to social development. The aim of the Female Engineer of the Year award is to recognise female engineers and highlight the interesting things they do and how they contribute to social progress through their knowledge and work.
Ten nominees chosen from twenty-nine candidates
Out of twenty-nine candidates, the following women were nominated this year: Andra Dodič, Kolektor Group; Blaženka Pospiš Perpar, Petrol, Ljubljana (at left in the photo); Dora Domajnko, RLS Merilna Tehnika; Emilija Stojmenova Duh, Faculty of Electrical Engineering and the Slovenia Digital Innovation Hub; Jagoda Tančica, Akrapovič; Janja Žagar, Lek; Maja Golubovič, Pomgrad; Marjana Krajnc, Danfoss Trata; Nataša Grlj, Hella Saturnus Slovenija and Nina Zalaznik, Iskraemeco.
From being invisible to being an inspiration
As sales and energy management director of energy solutions in Petrol's Department of Energy Solutions in the Public and Commercial Sectors, Blaženka Pospiš Perpar is responsible for coordinating sales, technical solutions, construction and management processes. By coordinating individual organisational units for individual projects, she ensures proper and efficient operations and she uses her specific expertise to complement activities at a strategic level.
This is what she said to young girls still deciding what to study when she was nominated: "My career is showing young girls that by active involvement you can achieve what you set out to do even in this extremely male-dominated field. My personal development was always, and of course still is, of the utmost importance to me. Continuous education, training and the desire to make personal contributions helped me advance in different fields, both technical and business, and in small and large companies."
About Blaženka Pospiš Perpar
After receiving her bachelor's degree in 1985, she took a job as a district heating designer at Energetika Ljubljana, where she accepted the challenge of running the development department in 1999, and five months later she became the director of the district heating sector, which she led until the end of 2002. Her big career move was her switch to El-Tec Mulej, which was acquired by Petrol in 2012. Here, she first accepted project management challenges and later became the executive technical and sales director in 2008. Since the integration of Eltec Petrol into Petrol Ljubljana, she has been working as the technical and sales director for energy solutions.
She has a wealth of experience in project management, design, supervision and cooperation in building urban energy concepts, energy contracting and preparing technical regulations. She excels in her development and research work, where she participates in activities of the Jožef Stefan Institute, Chamber of Engineers of Slovenia, Association of Mechanical Engineers of Slovenia, Slovenian Energy Association, German Technical and Scientific Association for Gas and Water, and European District Heating Association.
She shares her knowledge through lecturing and teaching, which she has been engaged in since the start of her career. She has taught several technical classes and gives lectures at industry association expert seminars. She has authored thirty-four technical publications.
About the Female Engineer of the Year award
The award ceremony is a result of cooperation between the magazine IRT3000, the Mediade company and other participating partners. It is a part of the initiative We Will Become Engineers!, which has been promoting engineering, technology, science and innovation among young people through events at high schools and school centres for eight years (since 2012).
The Female Engineer of the Year event took place for the first time in 2019, when the University of Ljubljana – which has boosted Slovenian engineering and given many innovators and innovations to the world – is celebrating its centennial.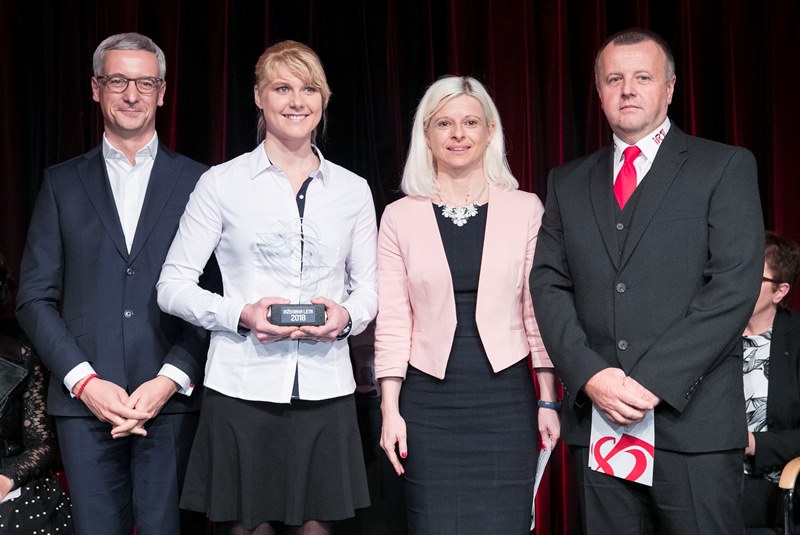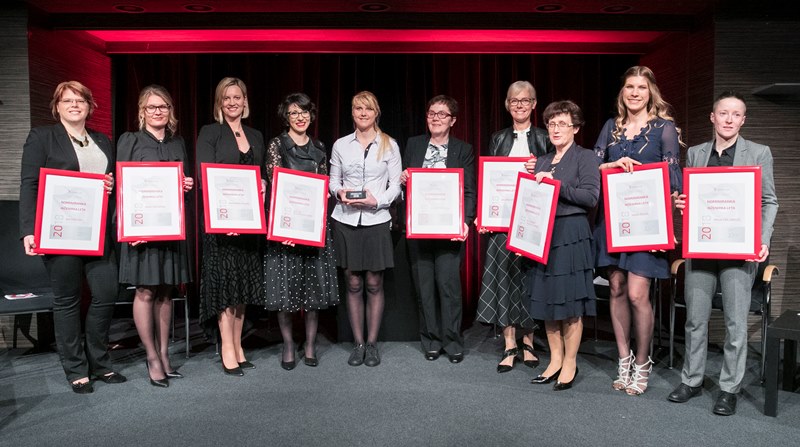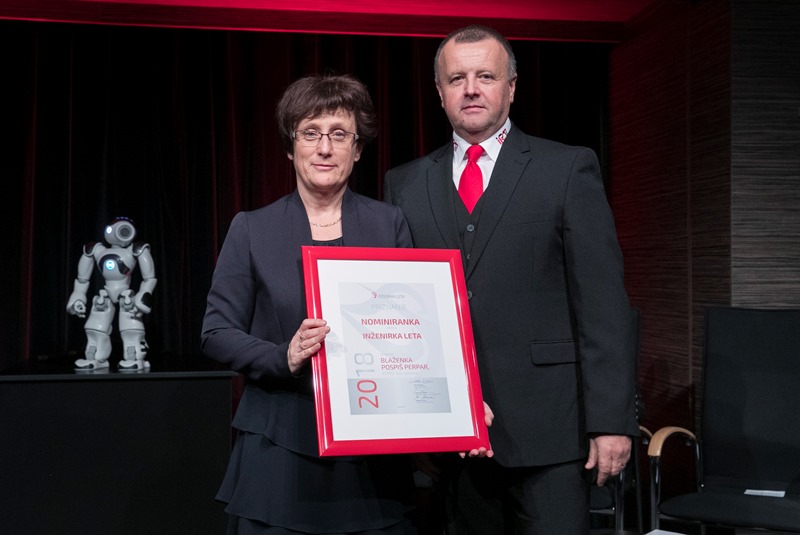 * * *