City of Ljubljana and Petrol–Resalta consortium receive prestigious European award for energy refurbishing of Ljubljana
The City of Ljubljana and a consortium concluded between Petrol and Resalta have received the European Energy Service Award 2019 in the Projects category for the project Energy Refurbishing of Ljubljana (EOL 1) at the Covenant of Mayors Investment Forum, which took place on 20 February 2019 in Brussels. Blaženka Pospiš Perpar, technical and sales director for energy solutions in Petrol's Department of Energy Solutions in the Public and Commercial Sectors, accepted the award on behalf of Petrol.
As part of the project Energy Refurbishing of Ljubljana (EOL 1), the consortium between Petrol and Resalta carried out the energy refurbishing of forty-eight buildings in Ljubljana while following the energy contracting model. The total investment in building refurbishing was approximately EUR 15 million and rehabilitation was performed on preschools, primary schools, sports halls and public buildings. This meant savings of more than a million euros per year, which is equivalent to approximately five hundred households. The main purpose of the project was to improve building energy efficiency and to lower greenhouse gas emissions. With refurbishing, CO₂ emissions were lowered by approximately three thousand tonnes per year, or the equivalent of 150,000 trees. Carrying out the project demanded resolving quite a few challenges. In addition to broad coordination and careful planning to avoid disturbing classes at schools and preschools, it is necessary to acquire architects' consent to refurbish buildings protected as cultural heritage.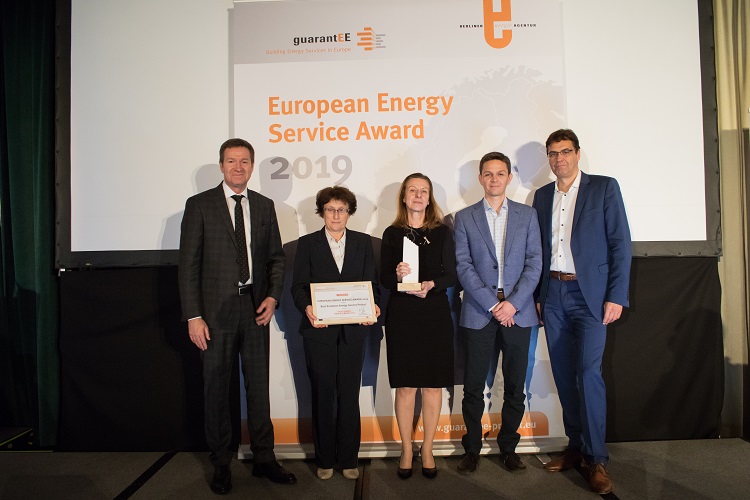 In the photo (from left): Michael Geißler (Berlin Energy Agency), Blaženka Pospiš Perpar (Petrol), Alenka Loose (City of Ljubljana), Matic Baškovč (Resalta) and Peter Liese (member of the European Parliament, coordinate of the Committee on the Environment, Public Health and Food Safety).
While receiving the award, Janez Grošelj, Petrol's energy and environment systems director, proudly stated: "Alongside breathing new life into refurbished buildings with all the upgrades mentioned, the greatest value lies in lowering greenhouse gas emissions and strengthening the awareness that smart and efficient resource management is essential for sustainable social development. We are pleased that we are progressing on the path to smart green cities together and that Petrol is becoming a recognised national partner in energy-efficient city management and the smart city infrastructures themselves."
The second part of building refurbishing (EOL 2) is currently underway. During this part, eleven more buildings will be refurbished, this time by a consortium concluded between Petrol, Resalta and Javna Razsvetljava Ljubljana. The total investment in the EOL 2 project is almost EUR 5 million, and savings of more than EUR 300,000 are guaranteed after the rehabilitation. This means heating and electric energy for approximately eighty-five households. These refurbishing projects will also be environmentally friendly because we will lower greenhouse gas emissions by 463 tonnes per year. This is the equivalent of the CO₂ annually absorbed by fifty-one hectares of forests, or 22,000 trees.
By implementing measures that are part of the EOL project and with a public-private partnership, this project presents a best-practice example not only in Slovenia, but also for the entire European Union. In addition to savings, positive effects on the environment and end-user satisfaction, Petrol also managed to implement a new educational programme dealing with efficient use of water, energy and renewable resources. The City of Ljubljana has dedicated 10% of the savings to educating children in the Ljubljana region. The Preschool Education Department, a team belonging to the City of Ljubljana, joined up with Zavod 404, Montel Energetika.NET and Petrol, and has already prepared and started carrying out activities to educate children in schools and preschools about energy efficiency and economical energy use. It is extremely encouraging that the programme will run for fifteen years and influence changes in energy use habits.
"Petrol's vision is to help society on its path to transformation into a low-carbon society. By including sustainability topics in education programmes, Petrol achieved even more than expected because children are developing lifelong learning skills and are learning more efficient ways to handle energy in our society," explained Jože Torkar, Petrol's director of energy and environmental solutions in the public and commercial sectors.
You can read more about comprehensive energy refurbishing projects here.
About the Covenant of Mayors Investment Forum
This year's Covenant of Mayors Investment Forum, which is held by the European Commission and the Executive Agency for Small and Medium-Sized Enterprises, discussed funding projects for energy efficiency and economical energy use. The European Energy Service award is conferred during the event for outstanding results or initiatives in energy services in Europe to projects and companies that contributed to the European energy service market in three categories: promotors, contractors and projects.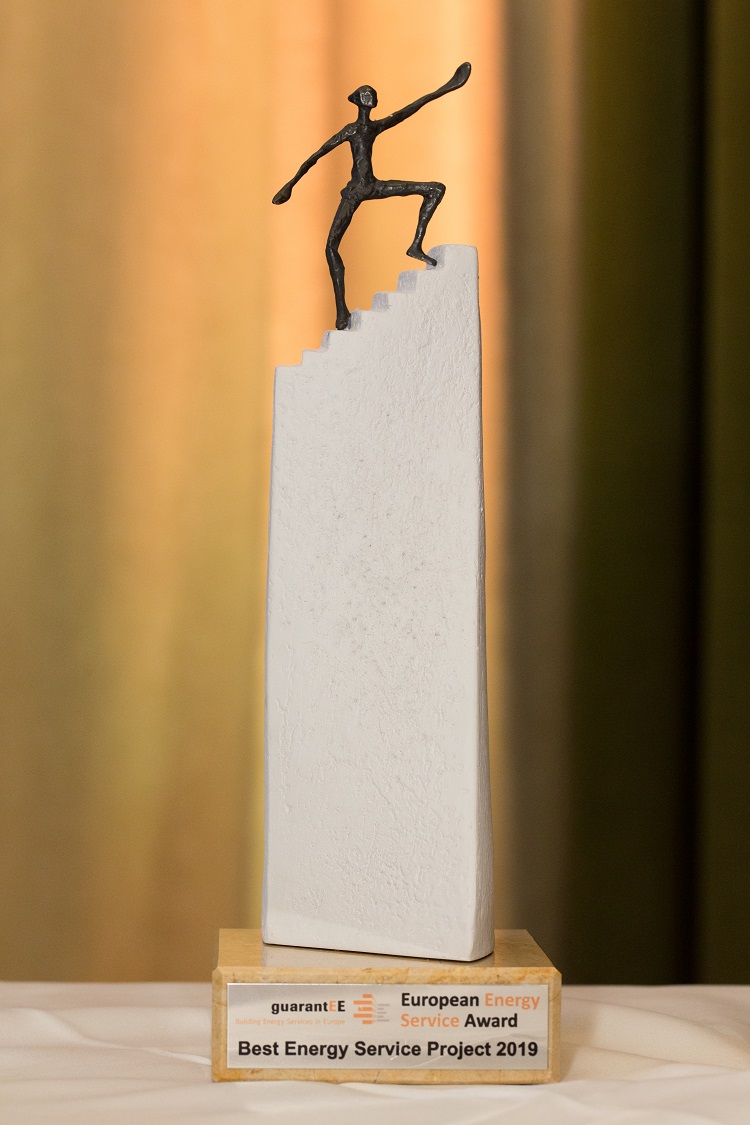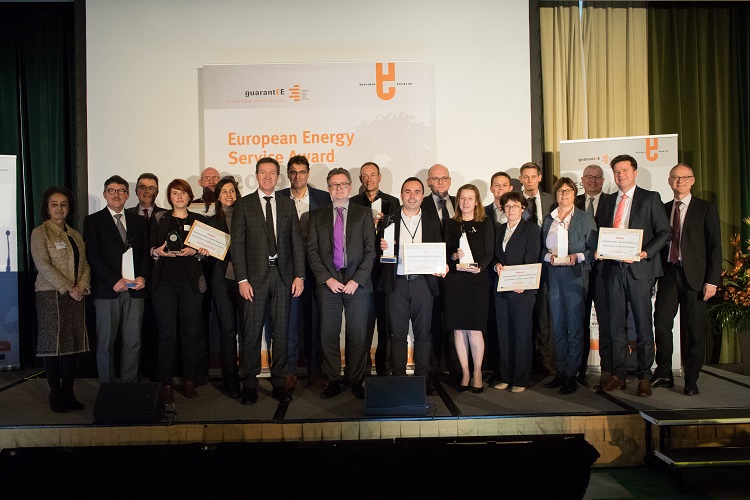 * * *