Faculty of Economics students explore e-mobility
In September 2020, Petrol partnered with the Faculty of Economics in Ljubljana ahead of the start of the new academic year. Their students were invited to participate in research work, and so, in the Brand Management course, they conducted research on mobility in relation to Petrol with Prof. Dr Maja Konečnik Ruzzier, professor and head of the Marketing Department. They presented their findings to the Mobility team on Tuesday, 2 June 2021 and made an impression.
The students were welcomed by Tadej Smogavec, Product Manager for Mobility, who briefly summarised how the cooperation was established and stressed the importance of linking science and practice. Andrej Bergant, Executive Director of Energy and Solutions, concluded after the research presentations by saying, "It's great to have this collaboration, to hear the views of young people who are our future users. Young people's behaviours, expectations, desires and views on what the actual product of mobility is for them is extremely important for us because, as you have presented, infrastructure is certainly not it. It is merely an enabler of the product." Today, every user can have an electric charging point, which is eroding the position of e-charging providers such as Petrol. However, the results of the students' research last November have also led to suggestions for improvement.
The electric car driving experience and the battery charging experience
As a thank you for their presentations, the students were treated to a driving experience from outside the Petrol office building at Dunajska 50 to the sales point at Tržaška 130, where they also had the experience of charging a car battery. Prof. Dr Maja Konečnik Ruzzier said, "Collaborations like this are great, thank you for the opportunity. In the fall, we will be working on this topic with undergraduate students to look even deeper into futuristic thinking."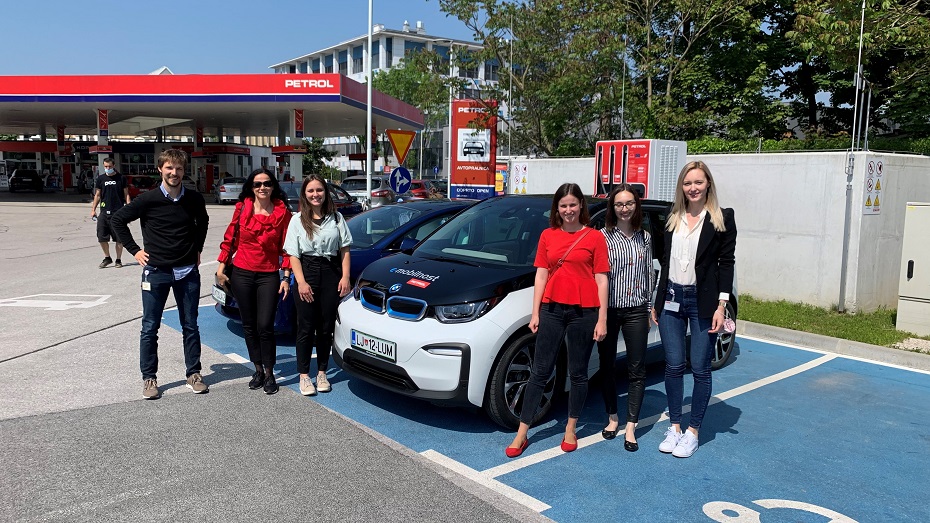 * * *