Giving back to society in the spirit of sustainability
In the last week of September, for the ninth year in a row, Petrol employees have been carrying out corporate volunteering campaigns. This year, in the spirit of sustainability and self-sufficiency, they dedicated themselves to activities in nature, landscaping and planting indigenous trees, shrubs and seedlings of vegetables and herbs. As many as 55 volunteers from Petrol tidied the surroundings of the kindergarten, the garden of an elderly person in need, the zoo, the school, the castle, the fairytale land and the river embankment in the framework of seven campaigns throughout Slovenia. The humanitarian action also included collecting some disinfectant and masks for children.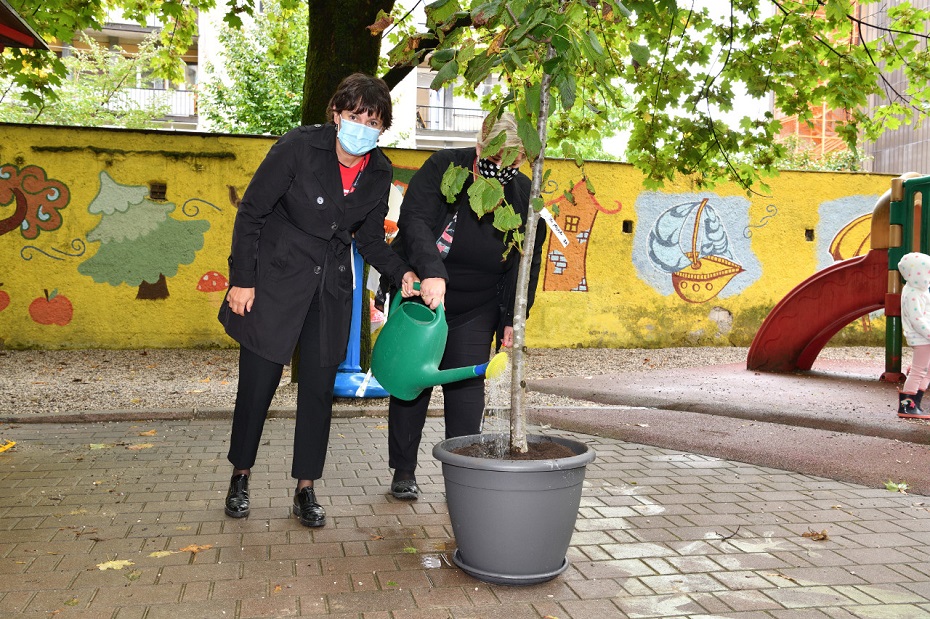 During the first work campaign, Nada Drobne Popović, President of the Management Board of Petrol, together with Petra Kočar, director of the Jelka kindergarten in Ljubljana, watered a linden seedling for the first time. The linden tree will be permanently planted in front of the Palčki kindergarten unit at the end of October, after the completion of the EOL-3 project on Lavričeva ulica.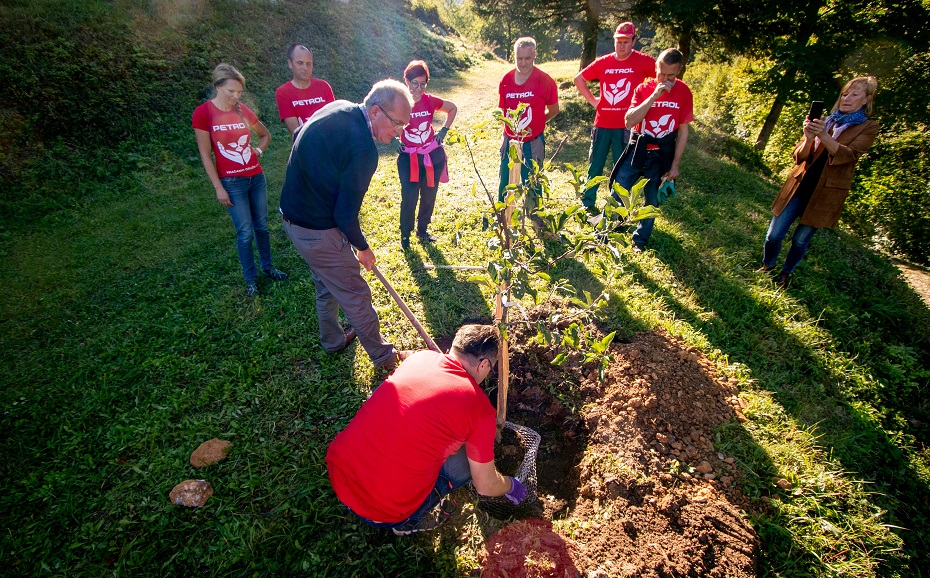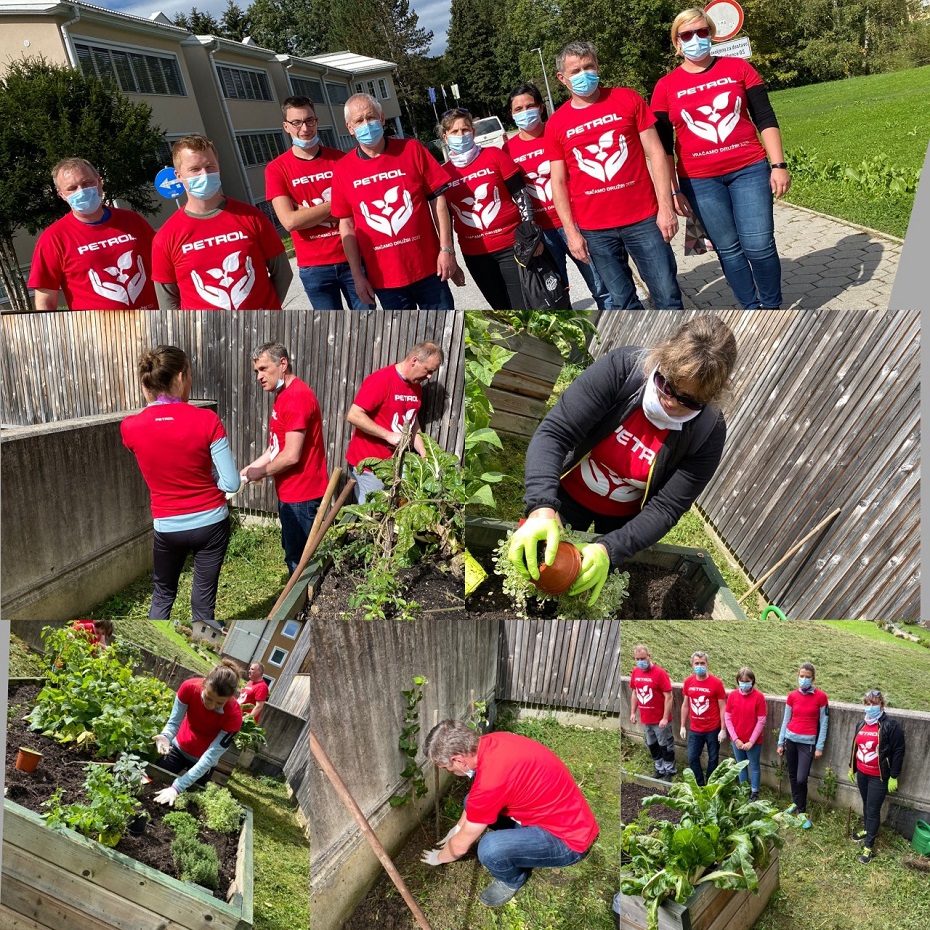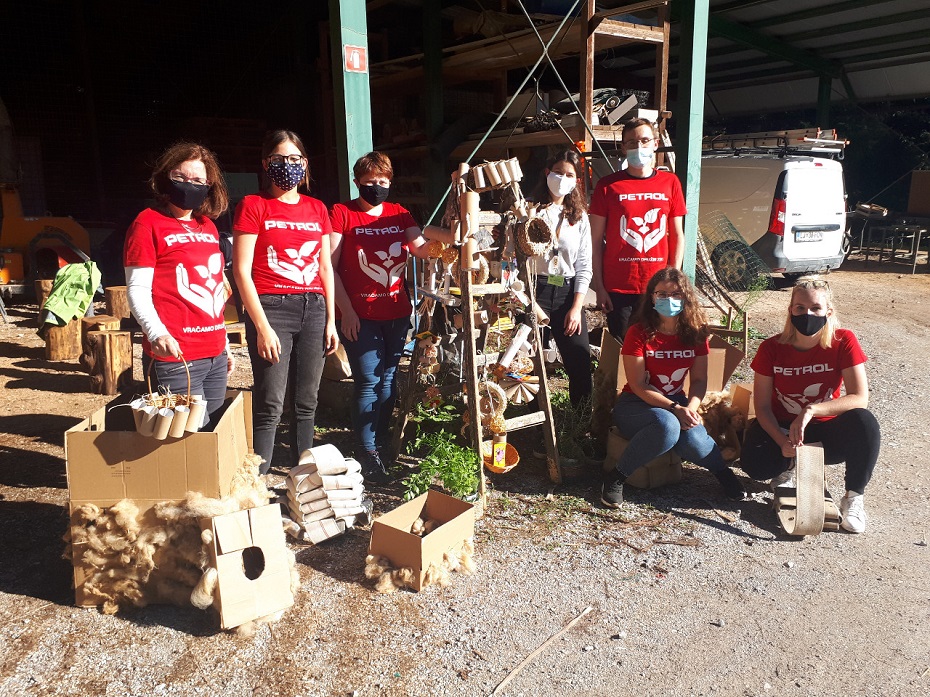 Collecting masks and disinfectants for schoolchildren
Throughout the month of September, Petrol employees also set up containers for collecting humanitarian aid for schoolchildren in business buildings throughout Slovenia as part of the corporate volunteering campaigns Giving back to society. They collected masks and disinfectants for the most vulnerable, helping fight the Covida-19 epidemic. The collected aid was handed over to the local associations of the Association of Friends of Youth of Slovenia, namely in Ljubljana, Maribor, Ravne na Koroškem, Celje, Jesenice and Novo Mesto.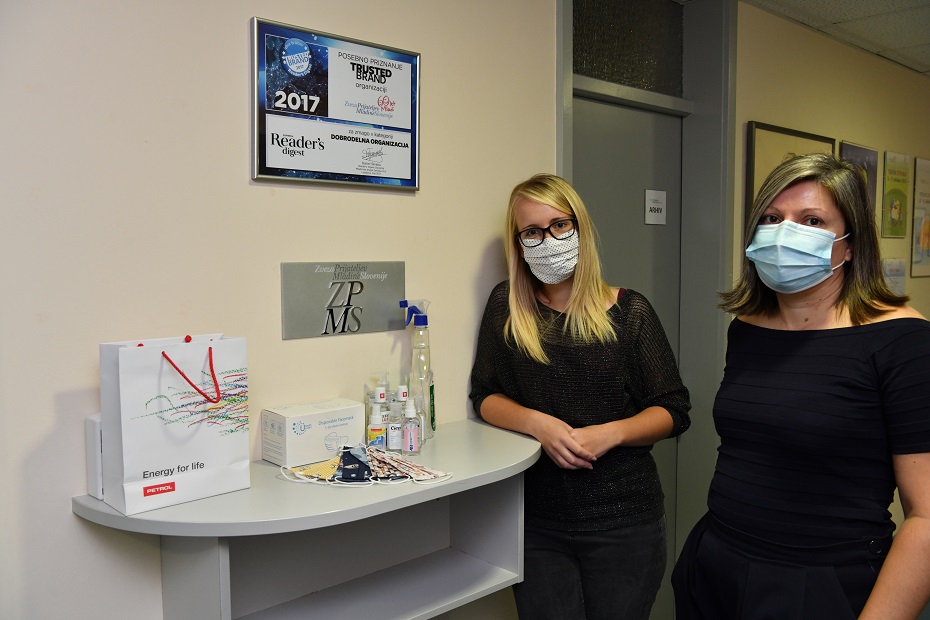 * * *