The new OneCharge app has gone live
Petrol has introduced the new OneCharge app for charging electric vehicles and finding nearby charging stations domestically and abroad. It provides an even better, more carefree experience of sustainable mobility, as well as greater travel comfort.
The new OneCharge app is already available on the Apple App Store and Google Play Store, and is primarily intended for all drivers of electric vehicles, as well as those who are thinking about buying an electric vehicle and want to familiarize themselves with charging stations in the region.
The key advantage of this new app is that it now displays the entire electric charging infrastructure on which Petrol offers charging services, including the charging stations of "roaming partners"; all users can benefit from the app, regardless of their residence.
Fantastic user experience
The OneCharge app allows users to check the availability of charging stations and to seamlessly start charging their vehicles via QR code, which is linked directly to the connector. The app provides all key session information during charging (duration, amount of transferred energy, charging power, acquired range), saving users the walk to the vehicle to check the status. The app also enables users to review all previous charging sessions and payments. Users of the OneCharge app, who are also holders of the Petrol Club Payment Card for Electromobility, can also start charging with the card and monitor the session information in the linked OneCharge app.
Uroš Šepec, product manager for CPO and EMSP solutions at Petrol, stated: "Offering an interoperable and user-friendly solution for charging electric vehicles in Europe is an important milestone in the realisation of our vision in the field of e-mobility. We are proud of the fact that users of the OneCharge web and mobile apps can seamlessly use charging services domestically and abroad, as well as that we are together contributing to reducing our carbon footprint."
Charging an electric vehicle with the OneCharge app is very simple, and it also boasts some additional functionalities that you, drivers of electric vehicles, will surely enjoy:
• Quick and simple registration, completed in less than two minutes.
• Adding your own electric vehicle affects the display of compatible charging stations.
• Filtering charging stations by price, charging power, and connector type.
• Written exchange of information with the call centre right in the app.
• Always available tips and trick that will assist you with using the app.
• Paying for charging services using different methods: bank card or Petrol Club Payment Card for Electromobility.
• Access to full information about the status of an individual connector, price and the availability of charging stations.
• The option to create a list of favourite locations outside of everyday routes, which allows drivers to immediately access information on charging locations.
• Overview of the total consumption for charging an electric vehicle.
• The redesigned homepage displays a map of the entire Petrol electric charging infrastructure.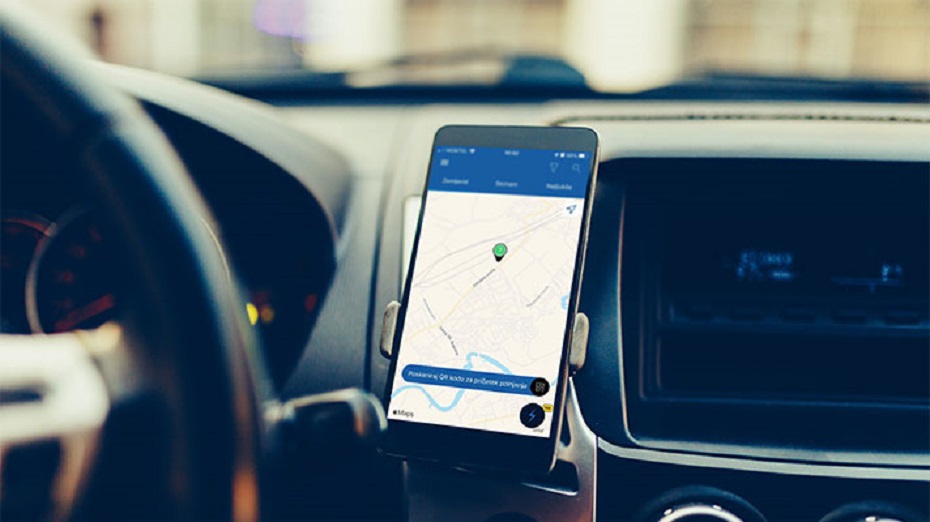 * * *