Energy
Comprehensive energy management at Petrol combines both energy generation from renewable sources and efficient energy consumption. Reducing energy consumption and elimination of energy loss are two of our main sustainability objectives. Our strategic goal is for our own energy production from renewable sources to exceed consumption of energy we use for carrying out our business operations.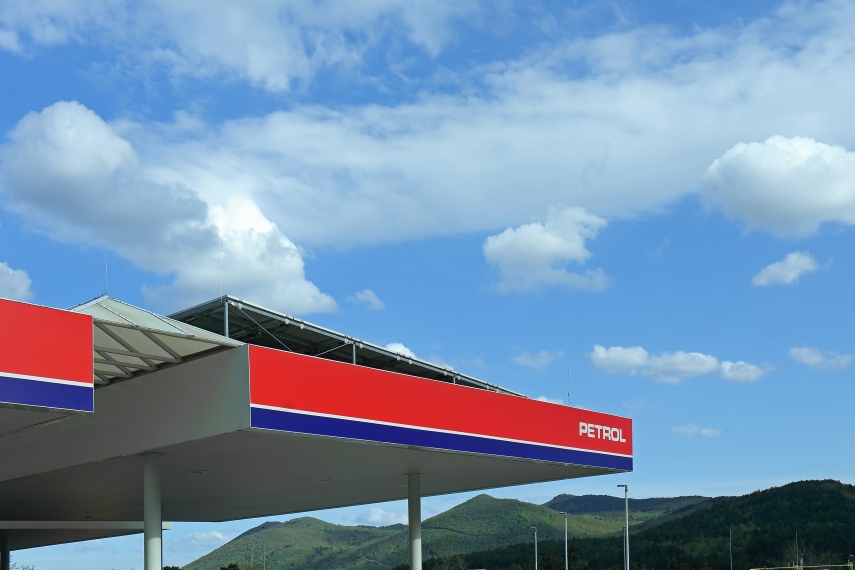 In the last three years, we significantly increased our own production of electricity from renewable sources, specifically solar power, bio-waste, and biomass.
Petrol is building its electricity generation on renewable sources (water, wind, sun). We are investing into the wind turbine park Glunča (20.7 MW) in Šibenik and into the small hydroelectric power plant Jeleč (4.85 MW) in Bosnia and Herzegovina. Electricity production from biomass and gas is carried out only in combination with remote heating systems and in closed economic areas.
We produce green electricity from organic waste in biogas plants Ihan and Črnomelj. Anaerobic treatment of organic waste generates biogas, which is used by cogeneration units for electricity production. This also generates heat, which is used by the Ihan municipal wastewater treatment plant for drying sludge. Sludge from treatment plants is dries and processed into secondary fuel for cement production plants. The 31 small photovoltaic electric plants under our management annually produce approximately 2,700 MWh of electricity.
The 31 small photovoltaic electric plants under our management annually produce approximately 2,700 MWh of electricity.
At Petrol, we approach energy efficiency in construction and renovation of service stations and other facilities in a multidisciplinary manner. We install the most effective solutions, based on invested financial assets, into each facility. Our facilities are economically efficient, reducing consumption of energy and natural resources, and thus have a smaller environmental impact.
In 2016, energy consumption for our own business activities equalled 47,995 MWh, which is 0.6% less than the previous year.
We must also take into account the growth of the company and expansion of existing and implementation of new programmes at points of sale. If we consider this growth, energy savings amount to almost 1% in comparison to the previous year. The majority of our energy usage is represented by electricity at 73%, followed by fossil fuels at 11%, and natural gas at 9%. Other types of energy product have smaller shares.