Ground
Petrol manages ground pollution risk with comprehensive technical, organisational, and preventive measures in fuel storage and transportation.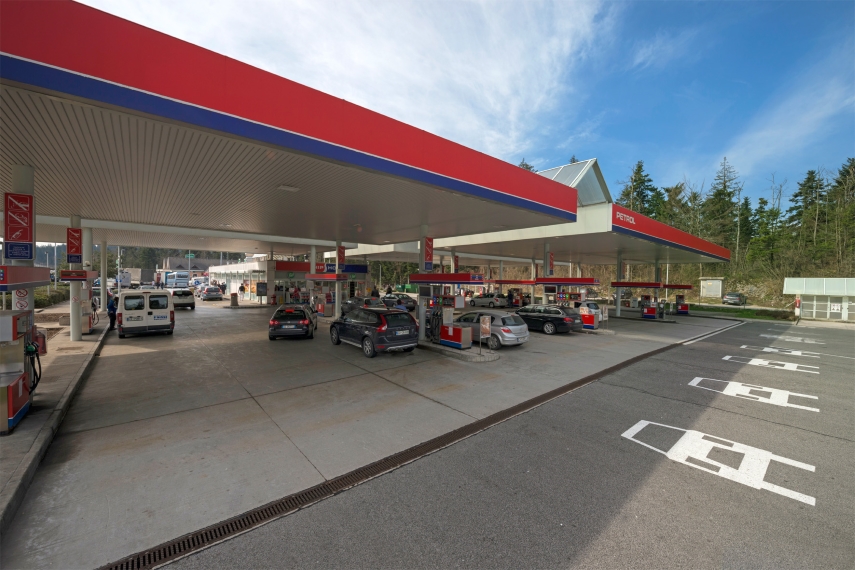 Our objective is accident-free operation. We comply with applicable legislation, ADR regulations, technical standards, and best available techniques in determining accident prevention measures and accident impact reduction. We systematically determine the risks that can cause large accidents in operation, maintenance, large changes in fuel storage and handling, and potential constructions on storage locations. We prepare risk assessment, safety and rescue plans for storage locations and facilities for fuels and other dangerous substances.
In 2018, we implemented a policy on action, handling and behaviour at warehouses and terminals managed by Petrol, which applies to employees, contractors and external partners. Based on the policy, we implement warning measures, order additional equipment checks, including a ban on entering the plant in case of major deviations. In addition to organizational and preventative measures, we consistently take care of technical equipment, such as adequate underground and above-ground tanks.
For emergency situations or accidents, we have prepared scenarios for response measures and for determining possible consequences.
In this respect, it is essential to provide constant training – both theoretical and practical – for employees and contractual workers on safety and to carry out regular preventive maintenance of safety-relevant devices. At Petrol, we carry out an assessment of safety management system at least once per year. Based on the assessment, we implement corrective and preventive measures to improve the safety culture at our locations and at Petrol in general.
Care for Biodiversity
At Petrol, we respect the biodiversity of all shapes and functions in time and space. Through our interventions in space and mode of operation, we strive to conserve both species and ecosystem diversity. An example is the area of Barjanska cesta in Ljubljana, where due to the intervention of our service station in the flood area, we made an alternate deepening or a pool into which water flows when floods occur. It is a kind of water collector or reservoir. The pool is overgrown by vegetation that gives home to a variety of animals and plants.