Strategic partnerships
As a co-founder and active partner, we work with the Center for Energy Efficient Solutions, which brings together a network of advanced companies and organisations from various sectors that strive for a leading role in promoting and developing a climate-neutral economy.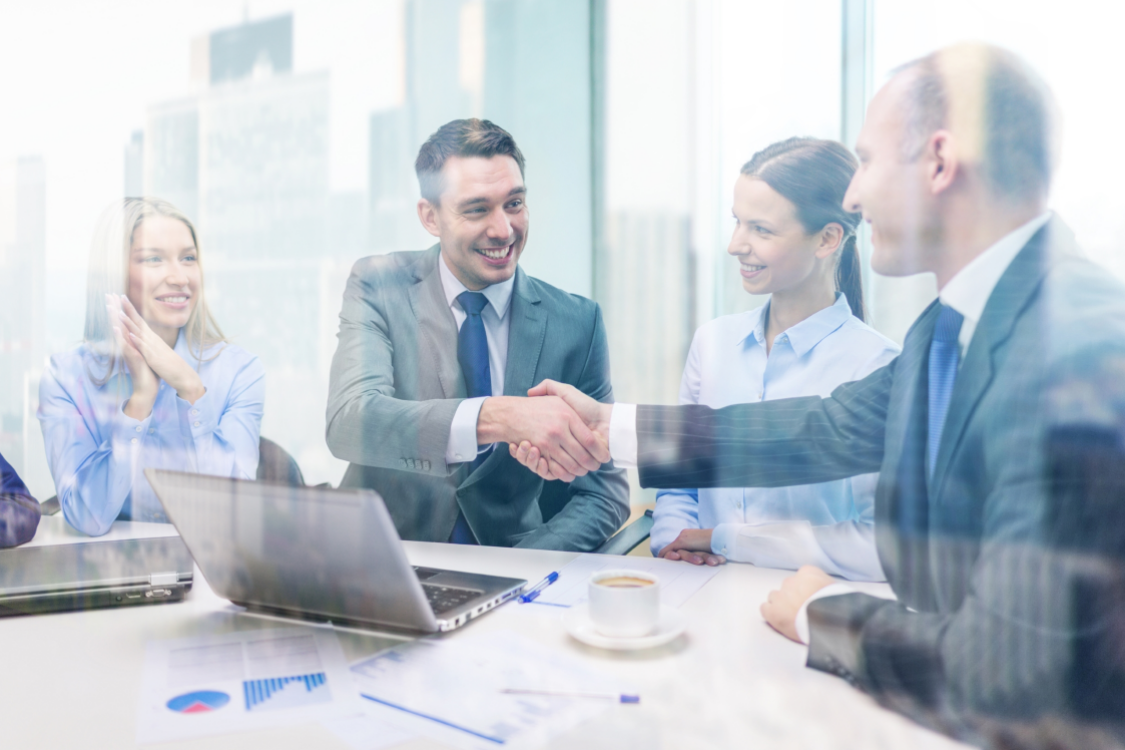 Petrol is the co-founder of the Centre for Energy Efficient Solutions (CER), whose mission it is to develop an innovative green economy and green technologies that present answers to environmental energy challenges.
CER's vision is for Slovenia to become a meeting point for the development of green technologies of the future.
CER activities are:
fostering tools for promoting the green economy and green technologies (innovations, business models, finance, regulatory environment, taxes, incentives, impact measurement),
collaboration, integration, openness, distributivity in the development of green technologies (connecting different sectors, industries, actors, competitors and partners)
raising awareness of the positive, multiplier effects of the green economy (health, knowledge, education, green jobs, equity, GDP growth, security, future),
promoting Slovenian knowledge, scientific achievements, technological breakthroughs in green technologies,
global networking and internationalization.
Petrol runs the section for sustainable mobility of the CER.
We are members of several economic and interest associations, institutes, chambers and societies: Chamber of Commerce and Industry of Slovenia, Slovenian Chamber of Commerce, Association of Employers of Slovenia, Association of Supervisors of Slovenia, Slovenian Quality Association, SNNK (Slovenian National Oil and Gass Committee), GIZ UNP (Economic Interest Association for Liquid Natural Gas), SIST (Slovenian Institute for Standardization), American Chamber of Commerce, German-Slovenian Chamber of Commerce, UPEI, OME etc. We actively cooperate with these organizations and their bodies and commissions, pursue our interests and acquire new knowledge.
Strategic Development Innovation Partnerships (SRIP), developed on the basis of the Smart Specialization Strategy of Slovenia (S4), represent the central institutional form at the level of 9 areas of application. Petrol d.d., Ljubljana participates in the following priority areas:
smart cities and communities: smart grids, local energy self-sufficiency and sustainable mobility and accessibility;
smart buildings and homes: comprehensive building management systems, home and work environments of the future, and smart domestic appliances;
networks for the transition to a circular economy
mobility: the transition from the development of individual components and materials to the development of complete solutions consisting of the most demanding products with high added value.
With a consortium of 19 partners, Petrol d.d., Ljubljana successfully applied for the public call "Promotion of the Implementation of Research and Development Programs (TRL3-6)" of the Ministry of Education, Science and Sport - Networks for the Transition to the Circular Economy, with the program Using the Biomass Potential for The Development of Advanced Materials and Bio-based Products. We are involved in two R&D projects, namely R&D - Development of Technologies for Energy Utilization of Waste Material Flows and Development of Prototypes for Energy Utilization of Waste Material Flows. The program is implemented in the period 2016-2020. Project was successfully finished in 2020.
Petrol cooperates with the European Institute of Innovation and Technology (https://eit.europa.eu/) under which it operates the largest European public-private partnership addressing climate change through innovation, with a view to building a carbon-free economy. Petrol actively cooperates with the Climate-KIC Hub in Slovenia (https://www.ki.si/o-institutu/projektna-pisarna/climate-kic-hub-slovenija/), where we highlight environmental topics and foster innovation.
As a partner, Petrol participates in centrally managed projects of European programs. Therefore, proactively solves the challenges of the future in the field of mobility, energy, flexibility, RES and new concepts in the field of self-sufficiency.
As part of the URBAN-E project (www.urban-e.city), in which Petrol is the leading partner of the entire consortium, we installed 32 pilot parking sensors at EV charging points (24 in Ljubljana, 8 in Zagreb), which will improve user e-mobility experience. In addition, we expanded the charging infrastructure in cities; we deployed 43 slow and 5 fast chargers in Ljubljana and 11 slow and 3 fast chargers in Zagreb by September 2021. The URBAN-E project completion deadline was extended to 30 June 2022. The plan is to additionally deploy 4 slow and 4 fast chargers in Ljubljana and 36 slow and 6 fast chargers in Zagreb.
As partners in the NEXT-E project (ww.next-e.eu), we enhanced Petrol's market share in charging infrastructure on motorways along the TENT-T corridor in Slovenia and Croatia. As planned, we deployed 16 fast and 3 ultra-fast chargers in Slovenia by September 2021, and we expect to deploy another ultra-fast charger by the end of the year. In Croatia, 9 fast chargers and 1 ultra-fast charger already operate, and 5 fast and 1 ultra-fast chargers are yet to be deployed. Additionally, we implemented a pilot battery storage deployment project in connection with the charging infrastructure at Petrol's Kozina service station in Slovenia (1 fast and 1 ultra-fast charger). The battery storage capacity is 210 kWh with a power of 300 kW. It enables storing power and flexible power supply (power is added at the charger while the charging is in place, thereby reducing the charging station peak load). The NEXT-E project is in the final implementation phase and it is expected to be completed by the end of 2021.
The URBAN-E and NEXT-E projects have helped us to redesign the back-office system for managing electric charging points and the OneCharge application and to conclude a roaming agreement with the largest roaming platform, thereby providing our users with a simpler and better user experience along with access to the largest network of electric charging points in Europe. Our users can use the Petrol Club Electromobility card and the OneCharge mobile app for recharging at our partners' electric charging points. Likewise, we enable the users of our partners – other charging providers – to use their mobile apps and identification cards for recharging at the charging points that we operate.
MULTI-E (multiple urban and long-distance transport initiatives – electric and CNG) project brings sustainable transport system that promotes economic growth, health and wellbeing. Its goals are to establish urban and regional-intercity e-bus services, promote sustainable transport by expanding multimodal MaaS (Mobility as a Service), focusing on first and last mile applications and Provide CNG refueling and EV charging that enables owning and operating alternative fuel vehicles seamlessly throughout Slovenia, Croatia, Italy and Slovakia. Partners of the project (that will be held between May 2019 – December 2024) are Petrol (consortium lead partner), ZSE, Arriva, Nomago, Municipality Koper and Municipality Celje. Petrol participates in all project activities and is responsible for deployment of charging infrastructure for e-bus, development of Mobility as a service, procurement of electric vehicles and deployment of charging infrastructure for them and deployment of public charging infrastructure for EV and CNG.
The URBAN-E, NEXT-E and MULTI-E projects are co-financed by the Connecting Europe Facility of the European Union.
CyberSEAS is a project which aim is an in-depth approach for identifying and to control risks in the field of Information and Communication Technology. Security and privacy in organisations is addressed with the help of advanced integrated tools. In total there is 26 partners from around the world. Role of Petrol is to offer an access to the innovative technology with working name virtual power plant for testing purpose to all partners with aim to ensure reliable tertiary supply of electricity.
Aim of the INFRASTRESS project is an in-depth approach in the field of business continuity planning and process security/safety, especially with regard to protection of people, property and information. The project consists of a project team, with 27 partners around the world, and with whom we have established good practice of connecting companies and academia covering national critical infrastructure.
The main purpose of the COMPILE project is to provide opportunities for decarbonisation of energy supply, building energy communities and generating environmental and socio-economic benefits. The emphasis is on the development of local energy systems (transition from a centrally set energy network with passive customers to a flexible, active network that includes energy communities), promoting the emergence of local energy communities and the inclusion of energy storage and electro-mobility for accelerated decarbonisation and energy savings. The project consists of 12 partners and 2 associate partners and will be held for 48 months (November 2018 - October 2022) Petrol participates in all project activities and is responsible for the coordination of demonstration locations and the technical implementation of the solutions developed in the project.
The objective of the X-FLEX project is to develop integrated technological solutions and tools that will enable and facilitate the use of flexibility in the electricity system with the aim of increasing the stability and security of supply in normal working conditions and extreme weather conditions. The emphasis is on finding the optimal combination of decentralized sources of flexibility, both on the production side (distributed production sources) and on the consumption side (V2G, power-to-heat / cold / gas, batteries, flexible consumption). The project also focuses on demonstrating the technological, economic and social benefits created by the participation of different stakeholders in the electricity system. There are 12 partners involved in the project which will run for the total period of 48 months (October 2019 - September 2023). Petrol participates in all project activities and is responsible for the coordination of demonstration locations and the technical implementation of the solutions developed in the project.
The CyberSEAS, INFRASTRESS, COMPILE and X-FLEX projects have received funding from the European Union's Horizon 2020 research and innovation programme.