Generation of electricity from wind
By 2030, wind will become the largest source of electricity in Europe. Petrol can harvest it for you by planning, constructing and managing wind power plants.
CONTACT US
REFERENCES
View other business solutions
Between 2009 and 2013, the global production of wind energy has doubled, with wind, according to projections of the International Energy Agency, to become the largest source of electricity in the European Union by 2030. In 2017, wind energy thus covered nearly 12% of all electricity demand in Europe.
In the same year, Petrol started production in its first wind power plant in Croatia. We now develop 150 MW of wind in the region with an annual production of 450 GWh, sufficient for the supply of more than 135,000 customers.
---
Wind power plants for cities and regions
Wind farms make sense for cities and regions with constant winds above 5 m / s. In planning the wind farms, the complexity of the terrain and the availability of other infrastructure, which must enable the transport of equipment and the possibility of connection to the electricity network, is of key importance.
Before carrying out a project in a city or region, measurements of average wind speed and analysis of its characteristics must also be carried out.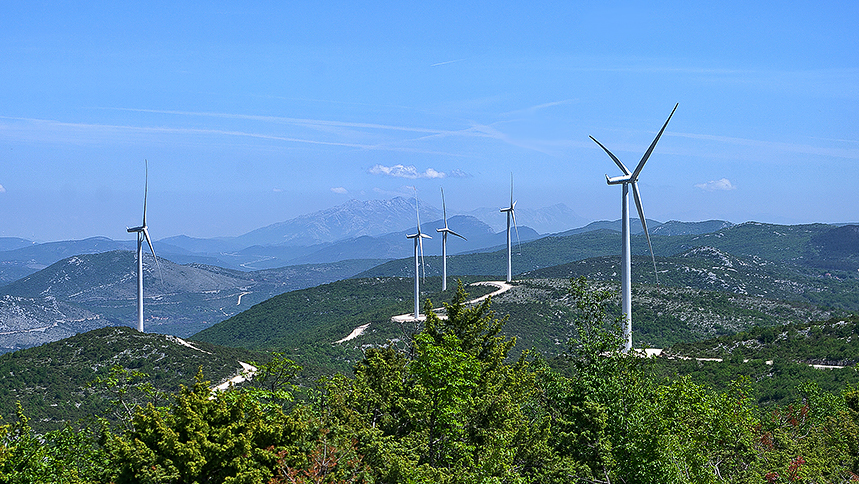 ---
A competitive and rapidly growing source of energy
Wind turbines produce electricity using kinetic energy due to air movement. This is converted to electricity via wind turbines or wind turbine conversion systems. The amount of wind energy obtained depends on both the size of the turbine and the length of the blades, as well as the wind speed.
Investments in wind farms in Europe picked up speed in 2016. The technology necessary to reap the energy of the wind is rapidly developing, with more than 30% growth in the last five years. As the costs of wind power plants decrease, they become more and more competitive when compared to conventional energy sources.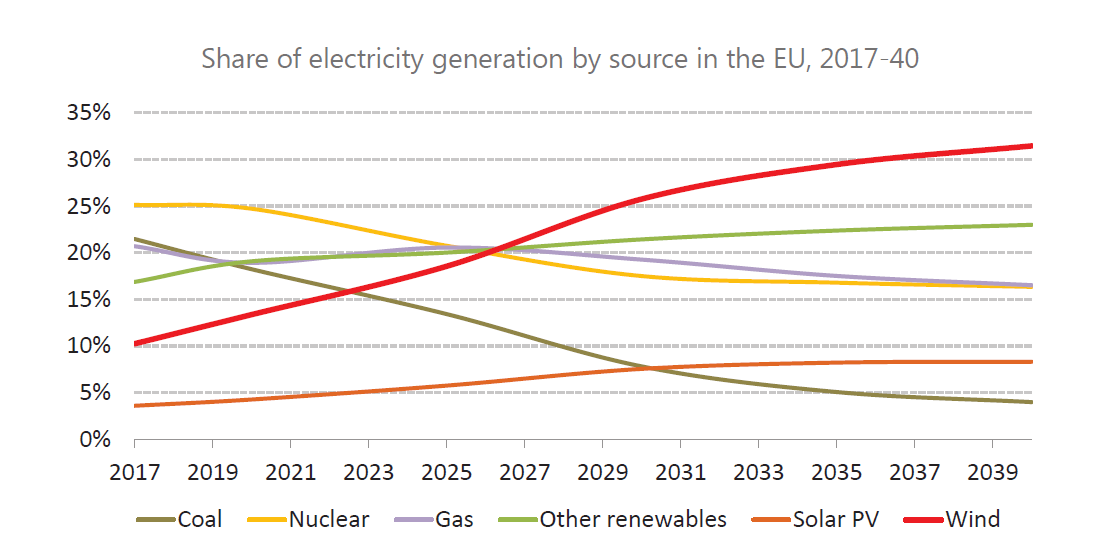 Source: International energy agency