Petrol will power the first electric taxis in Ljubljana
Petrol have partnered with the first e-taxi company, Cammeo. The official launch of the e-taxi fleet, comprising five Hyundai Kona electric vehicles, took place at the Ljubljana Vič (III) Tržaška petrol station on 20 November. Petrol will provide the new fleet with vehicle-charging services. It has been working with the Cammeo company for several years, supplying all their vehicles with LPG.
Cammeo have taken a major step towards a cleaner environment, and introduced more environment-friendly electric vehicles to Ljubljana. They are the first company in Slovenia, and indeed the wider region, to carry their passengers by electric vehicle. "I am delighted to introduce this very special acquisition for our company in the heart of green Ljubljana. Electric cars are our and your future. For us, the electrification of the vehicle fleet is no longer merely a plan or a desire – we have actually started to realise it," said Cammeo's owner Vladimir Minovski on the occasion of the unveiling of the new vehicles. He added: "In recent years, we have done a lot of testing of electric vehicles, as they have to meet our guidelines, i.e. fast charging, range, price and logistics. In the Hyundai Kona, we have found the ideal solution for our requirements. Our desire is to drive green and to ensure a green future for our children."
The company aims to have a fully electric vehicle fleet by the end of 2020. Petrol also have an important role to play in this exacting project. "Petrol have been working with Cammeo for a number of years and provide their entire vehicle fleet in Slovenia and Croatia with alternative engine fuel, LPG. As the main and leading provider of charging services for electric vehicles, Petrol are delighted to be involved in helping Cammeo change its vehicle fleet into an entirely electric one. We will provide electricity-charging services to the company," explained Petrol's director of innovative business models and digital transformation Miha Valentinčič, adding: "Currently in Slovenia, Petrol provide electricity-charging services at 46 rapid charging stations and over 120 classic AC charging points. In the next few years, we will build over 300 more charging stations in Ljubljana, as well as charging stations in other Slovenian towns and cities, in Croatia and in Italy."
Five Hyundai Konas have now joined the Cammeo fleet. "We started working with Cammeo in the first half of this year. There was desire and interest on both sides, which meant that we were able to find a common solution. We speak the same language and I am delighted that we have reached an agreement. I congratulate Cammeo for taking this bold step," said Tomaž Turk, Hyundai representative.
UniCredit Leasing are also part of the story. "We believe in sustainable mobility and in the electrification of the Slovenian vehicle fleet and, because we are a long-term partner of Cammeo, we are keen to further build on our successful cooperation," added Jure Bricelj from UniCredit Leasing.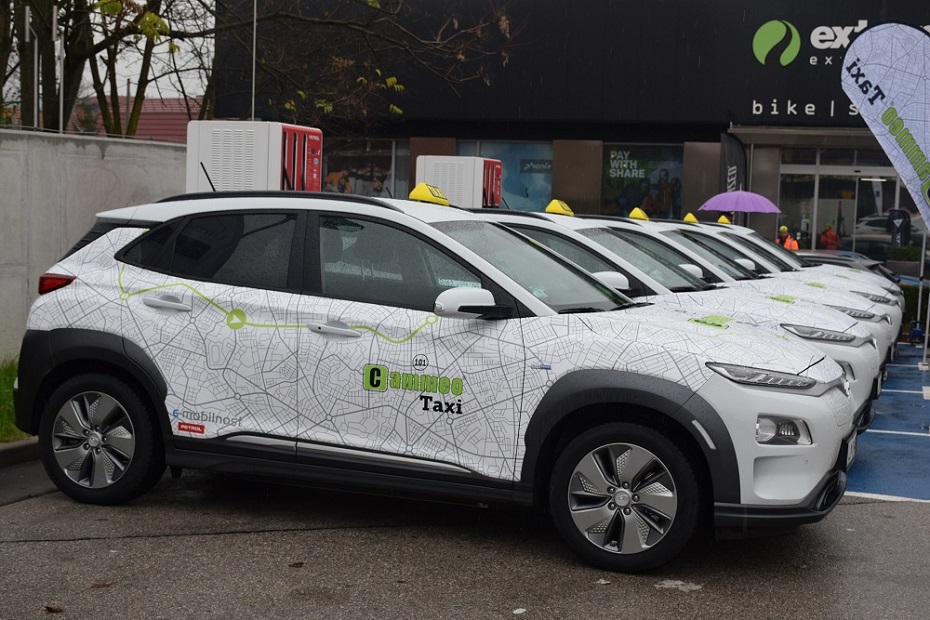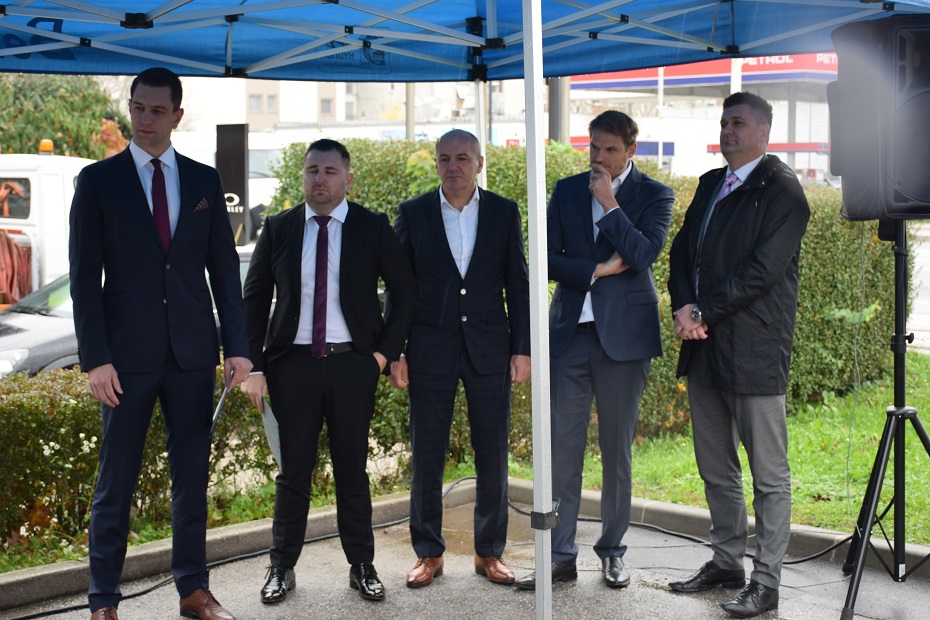 * * *