Petrol Wins the Best Energy Efficiency Project Award for the Second Year in a Row
The idyllic village of Luče, the first energy self-sufficient community in Slovenia, was recognised as the energy efficiency project of the year. The awards ceremony took place on 23 November at the 22nd Energy Days conference. The awarded project by Petrol and its partners is an important step towards wider use of renewable energy sources and the long-term reduction of energy costs.
"We are proud that Luče is the first energy self-sufficient community in Slovenia and one of the few such communities in Europe," said Aleš Zupančič, Executive Director of Energy Products and Energy Management at Petrol. The first community that is able to meet its electricity needs on its own and exclusively from renewable energy production was established as part of the COMPILE project within EU's Horizon 2020 programme. "The key to the success of the project and the winning of this award is our continued partnership with Elektro Celje and the Laboratory of Energy Policy at the Faculty of Electrical Engineering in Ljubljana. The latter acted as the project coordinator, while Elektro Celje participated as the operator of the transmission system. Petrol ensured the network's technical integration, and we have reached the point where we can manage the energy 'micro' community in Luče in a comprehensive manner," added Zupančič.
The 22nd Energy Days conference took place on 23 and 24 November and was conducted online for the first time. Petrol has long been a supporter of this flagship event that brings together energy managers and experts from Slovenian companies, research institutions, and all those operating under the principle of efficient energy use. The expert panel selected the finalists and winners from among the submitted projects, while the readers of Finance cast their votes via the website. The Luče Energy Community COMPILE project was chosen as the winner by the experts as well as the readers.
Petrol's vision is to establish more projects of this kind in Slovenia and in the broader region. By supporting energy communities, the company wants to give as many people as possible the opportunity to invest in renewable energy sources and sustainable energy supply. Enabling people to participate in the provision and management of flexibility services will also lead to a long-term reduction of energy costs. "We all want the greatest possible comfort and energy communities, as the one in Luče, undoubtedly offer that," Zupančič concluded.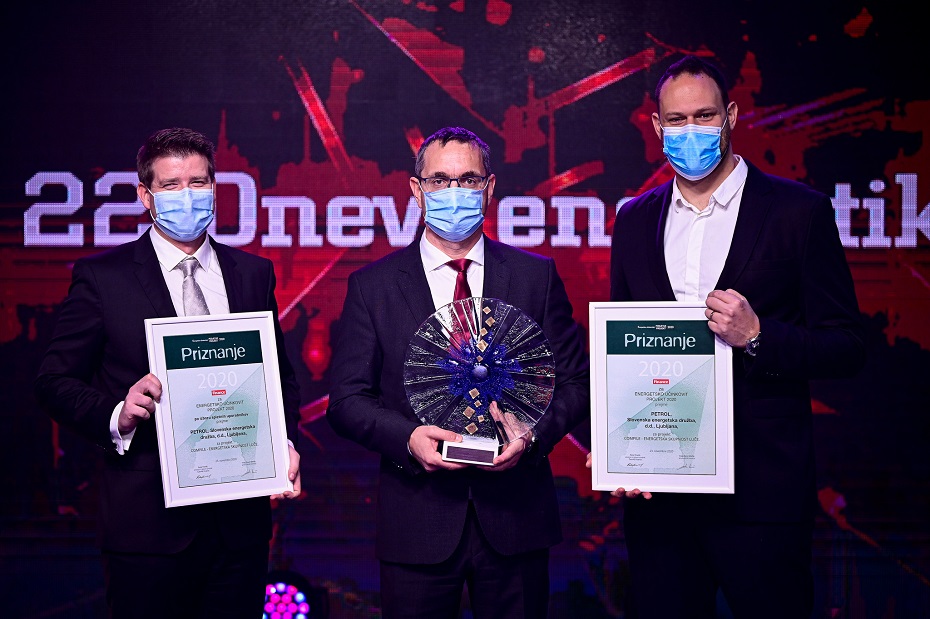 * * *