Eighth consecutive Distinguished Employer award for Petrol
For the eighth time in a row, Petrol d.d., Ljubljana, has received the Distinguished Employer award. The largest Slovenian portal for jobseekers, MojeDelo.com, has conferred the Distinguished Employer award for the eighth time. In the category of energy and electric power industry, Petrol ranked first among the most respected employers. The winning employers were announced at an awards ceremony held at the Brdo Congress Centre near Kranj on 22 January 2019. Petrol's award was accepted by Sausan Julević, HR specialist at the HR Management division at Petrol.
The company knows that a positive company image and employer reputation are primarily achieved on the basis of good results and dedicated employees, which is why Petrol invests in good working conditions, safe and high-quality work, and employee education and development. The company is also well aware of the importance of how employees are managed, how they communicate and what kind of values they live by. The recognition as a distinguished employer by the market is also due to good interpersonal relationships, making it possible to achieve excellent business results. All this is also reflected outwards.
Nina Potisek, director at the HR Management division at Petrol: "The award we received confirms that jobseekers see Petrol as a stable development-oriented company with excellent business results and high employee satisfaction. They recognise that we make considerable investments in employee development, their careers and personal growth, that we base the work environment on trust, respect, initiative and teamwork, that we offer wages that are above the industry average, that we award outstanding achievements and teams, that we offer flexibility in work times and the work environment, and that we also invest a lot in sport, teambuilding and encouraging a healthy lifestyle."
Petrol's business operations in energy are centred around employees. Their activity is guided by respect for others, trust in their partners, excellence in their work, creativity in new developments and passion in everything they do. Petrol encourages diversity and sees it as an asset. As an employer, Petrol is known for its excellence, which is also visible in other fields and, in addition to the Distinguished Employer award, also earned the company recognition for its outstanding knowledge management, attractiveness as an employer and measures making it a senior- and family-friendly company.
The Employer Reputation Survey
On the Slovenian market, the Employer Reputation Survey is carried out by the MojeDelo.com jobseeker portal. Such surveys indicate which companies have the best reputation as employers, as perceived by jobseekers on the market. Over thirteen thousand participants took the survey, which was carried out for the eighth time, rating the reputation of Slovenian companies according to different criteria. The highest trademark value of a company as an employer is achieved when the company is the ranked as the jobseeker's first choice of employment, meaning that the jobseeker is extremely motivated to work for that employer. Petrol is the top choice for an impressive 24% of jobseekers. Compared to the other companies covered by the survey, Petrol's reputation as an employer is above average and indicative of a strong trademark as an employer. It is also indicative of a growing employer reputation.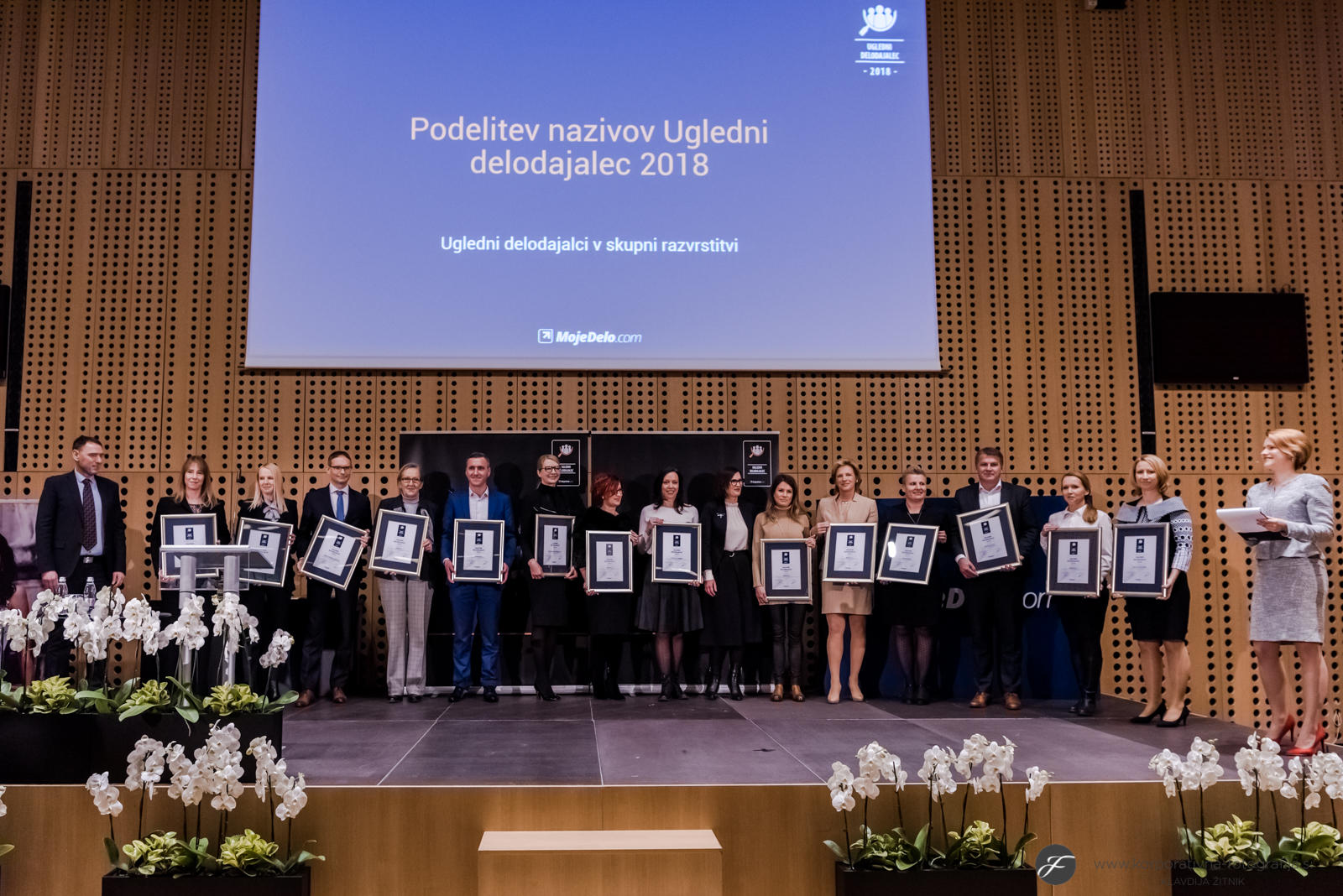 * * *