MULTI-E project brings electric vehicles to Koper
On Thursday 30 January, three small electric vehicles came to the streets of Koper, making it easier for the town's residents, particularly the elderly and those with mobility issues, to get home and to access public services. The town council purchased the electric minibuses with the help of the Eco Fund and the MULTI-E project, of which Petrol is the lead partner.
On Thursday 30 January, Koper council introduced a small fleet of electric vehicles, nicknamed "Kurjerca", to the streets of the coastal town. Petrol, which aims, with the help of the MULTI-E project, to further advance its activities towards a transition to alternative fuels in Slovenia, is also part of the project. "While it is vital that we do everything we can to move to a carbon-neutral society as soon as possible, the way we do it must be user-friendly and accessible. To this end, we are keen to obtain EUR 13 million in grants, together with consortium partners, to expand electric vehicle infrastructure and e-mobility services," said Miha Valentinčič, Petrol's director of innovative business models, at the press conference. The MULTI-E project is co-financed by the EU's Connecting Europe Facility.
Electric vehicles are not the only new development being introduced to the municipality of Koper with Petrol's help. "Among other things, they would like to bring in electric bike hire and establish three new bus routes using three new electric buses. There are also plans to establish a route to Trieste. The MULTI-E project also proposes that an electric bus route be set up between Koper and Trieste. This is part of our plan over the next few years, to be realised by the end of 2023," added Valentinčič.
Vehicles will make it easier for residents to get round, while reducing traffic in the town centre
The main purpose of the new "Kurjerca" vehicles is to make it easier for town centre residents, particularly the elderly and those with mobility issues, to get home and to get around town more quickly. They will be used by residents as well as visitors. "The purchase of these vehicles for carrying people around the town centre is one of the first steps towards achieving our long-term goal, which is to free the centre from traffic and to return parking areas to the people and give them the content and role they used to have," explained Koper's mayor Aleš Bržan.
The town's new acquisition was also welcomed by Bo Erik Stig Karlsson, managing director and chairman of the board of the Arriva Slovenija Group, which will provide transport on demand as a public service: "In 2018 we established the first electric bus route in Slovenia, linking Koper and Žusterna, embarking on a joint path towards green mobility – something we are building on today with these smaller-scale electric vehicles for carrying passengers around the town centre." He added that although it was a small-scale project, it would bring major changes.
An environmentally friendly solution
The "Kurjerca" vehicle is a Category N1 electric vehicle that can carry six passengers plus the driver. It is not an open-top vehicle, but it has been adapted to carry elderly and disabled passengers. The vehicle's maximum speed is 40 km/h, with a minimum range of 90 km per battery charge. Passengers will be able to use the vehicles free of charge every day from 8 am to 6 pm.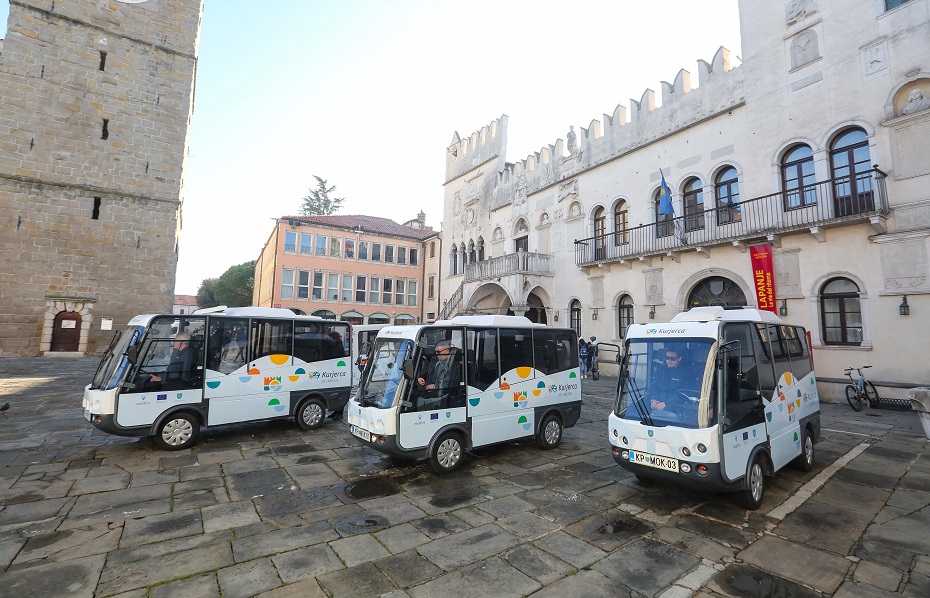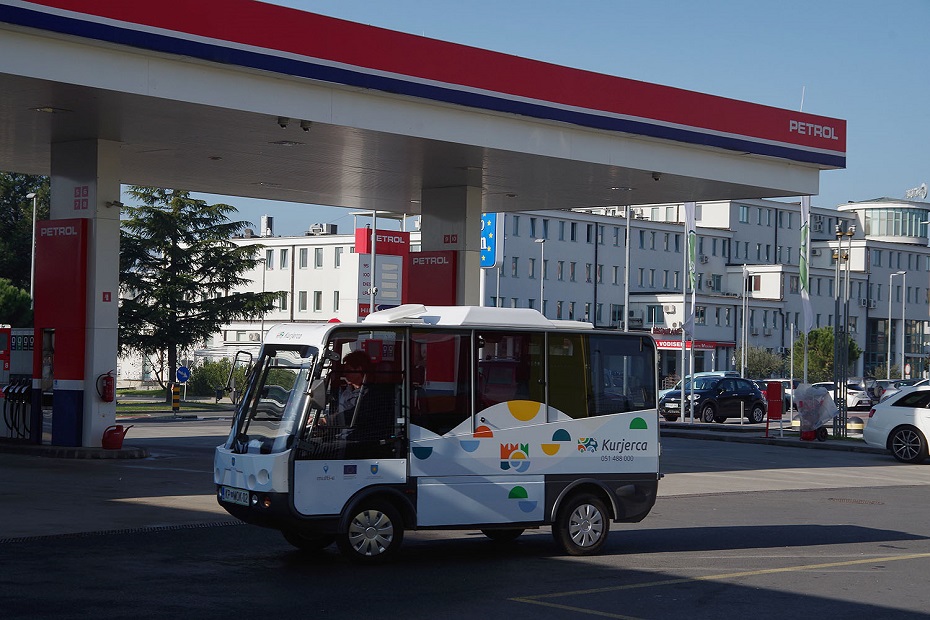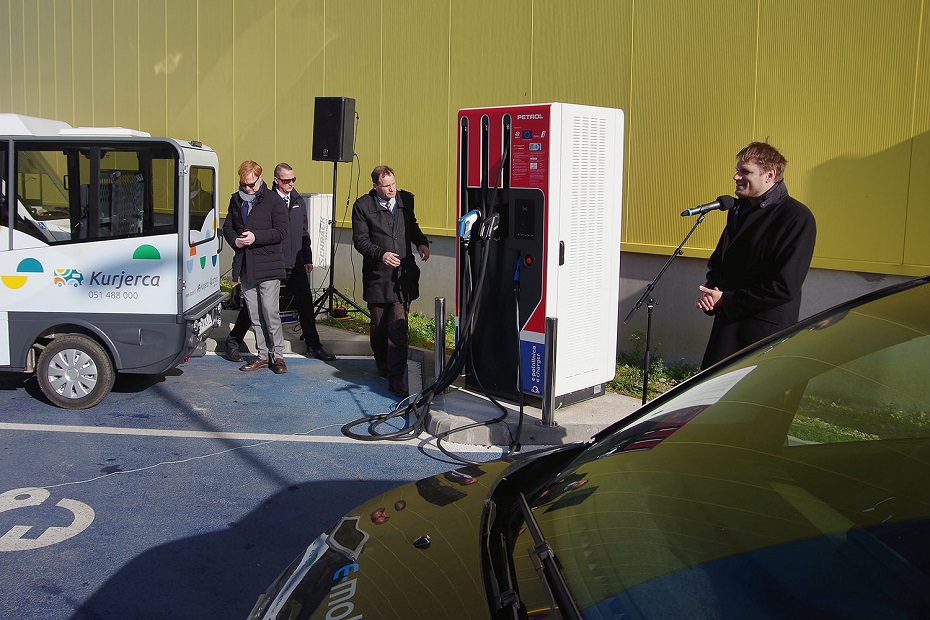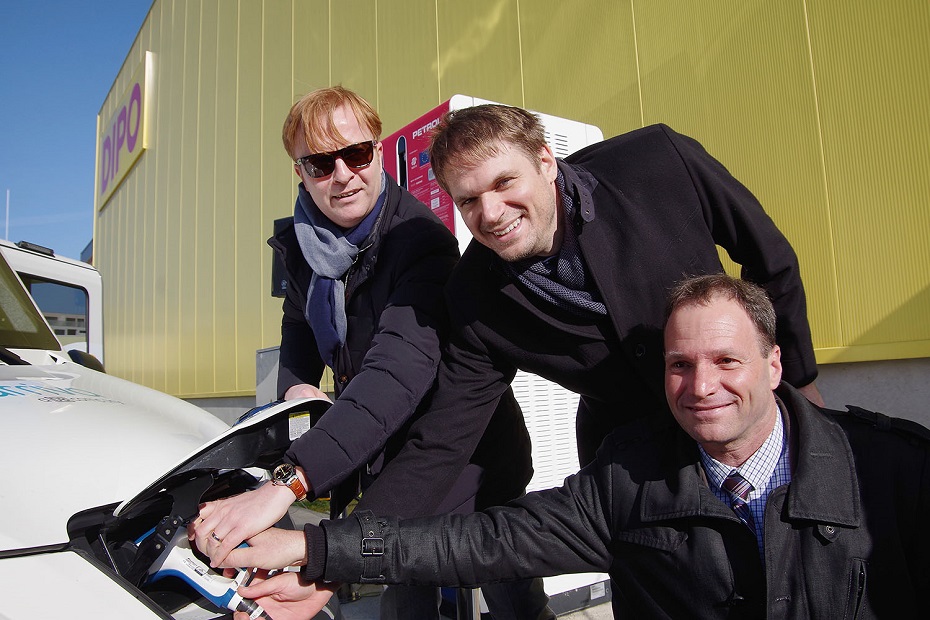 * * *