The Petrol Coffee to go: safely indulge yourself with a cup of your favourite habit
It is our small indulgences and consolations that often help us through the hardest times. No doubt, one of those is the aroma of a cup of coffee. When you visit Petrol, you still love to have a cup of our Coffee to go. However, to have the coffee served by our coffee machine as safely as possible, please follow some simple rules.

The coffee bar may appear different to you from what you might expect. In order to ensure safety for all of us in the time of Coronavirus, we removed all the covers, sprinklings, and spices that used to be available. We cannot provide you with these for the time being, not even at your request. For safety reasons, using your own cup is also not possible.

All our coffee machines are regularly disinfected; we nevertheless kindly ask you to follow the instructions next to the coffee machines, based on the recommendations of the National institute of public health, when serving coffee:

1. Firstly, insert a cup in the coffee machine. Cups are available at the counter on request. Our staff will give you the cup by passing you the whole cup stack, while touching only the PVC packaging of the cup stack. So you will be the only one to touch your cup.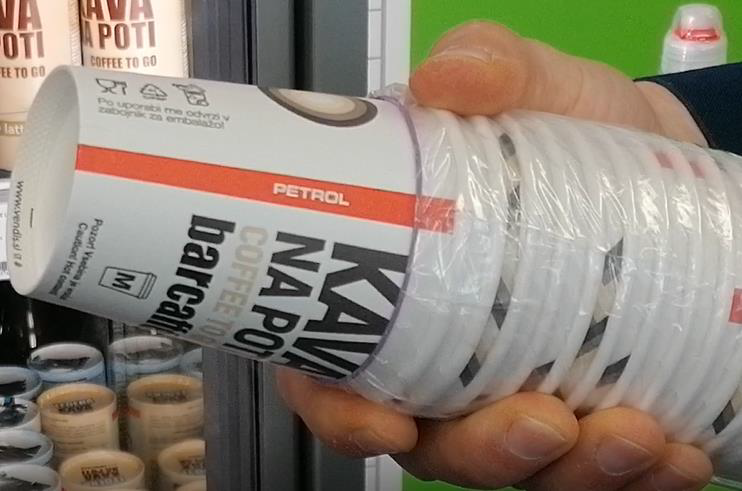 2. Please put on a glove, available at the coffee machine.
3. Wearing the glove, put a coin in the slot, or use the On the go app, and select your beverage. Collect any change, also wearing the glove.
4. Wait for until your beverage is ready and do not touch anything while waiting.
5. When the beverage is ready, discard the glove in the bin.
6. Take the cup with coffee without touching anything else.

Please do not remain in the Coffee bar longer than necessary. It still applies that spreading of the virus can be most efficiently prevented by avoiding larger groups, and keeping the physical distance of at least 2 metres.
* * *